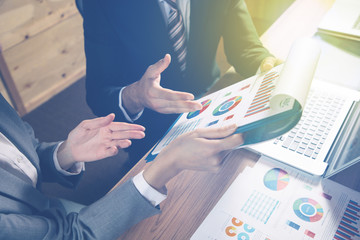 William Montgomery "Monty" Cerf is a wealth management professional with over 35 years of experience in the financial sector. William Montgomery Cerf believes that his foundational education has played a vital role in the development of his acumen, and he holds a bachelor's degree in Government from Cornell University, a Master's in Politics form the London School of Economics and Political Science (LSE) and an MBA in Finance from Yale School of Management. Over the course of Monty Cerf's career, he has worked within several capacities in the financial field, serving as a Senior Managing Director, Managing Partner, and Managing Director for acclaimed firms such as JP Morgan, Bear Stearns, Inc., OCJ Capital LLC, and Barclays. Currently, he serves as the Managing Director and a Portfolio Manager at UBS.
As a professional, Monty Cerf enjoys sharing his insights with others who are just beginning their career journeys. Monty is extremely active in volunteering at collegiate institutions and contributes his time and expertise as a member of the Board of Advisors and an adjunct professor of international finance at Montclair State University, School of Business. Monty is also a member of the Advisory Board at Yale School of Management, International Center for Finance and Cornell Outdoor Education. A proponent of sharing what he has learned with the next generation of professionals, Monty Cerf also enjoys giving back as a mentor who works to help students build essential skills, make connections, and forge success within their respective fields.
Colleagues of William Montgomery Cerf speak to how Monty is a professional who is incredibly knowledgeable of is field, holding a firm understanding of the needs of clients and tailoring dynamically managed solutions over large periods of time. Monty Cerf is recognized for his keen ability to help mitigate risks and optimize returns utilizing innovative wealth management strategies. Clients maintain that Monty's person first approach to business, empathy, and strategic planning are assets that set him apart from others in his space. Monty Cerf is recognized as a professional who cares about the financial wellbeing and stability of his clients and share insights that empower individuals to control their financial futures.
William Montgomery Cerf's Areas of Expertise
William Montgomery Cerf recognizes that the skills that he has developed over the course of his career have contributed greatly to his acumen and ability to produce results for organizations. Below are a few of Monty Cerf's notable skills.
Wealth Management
Mentorship
Business Development
Investment Management
Asset Management
Client Relations
Portfolio Management
Strategic Financial Planning
Research
Analysis
Retirement Planning
General Management
More from William Montgomery Cerf
There are many people who are interested in learning more about William Montgomery's areas of expertise such as wealth management, business development, and mentorship. This site to help make information on these topics more accessible for others.